KLINGER, a global pioneer and leader in gasket sealing technology is expanding into custom rubber extruded products. Rubber extruded products provide solutions for many functions and markets including OEMs to seal and protect from weather, drown out noise and/or eliminate vibration.

KLINGER Thermoseal manufactures closed cell sponge and dense rubber seals based on your specific application and need. Your custom seals are manufactured with EPDM, neoprene or nitrile rubber using a continuous cure process that provides continuous length, large batch production runs.

Various shapes, sizes and materials offer many choices that are both strong and flexible.

Additional capabilities include lamination with acrylic and rubber based pressure sensitive adhesive (PSA) and splicing.
Materials include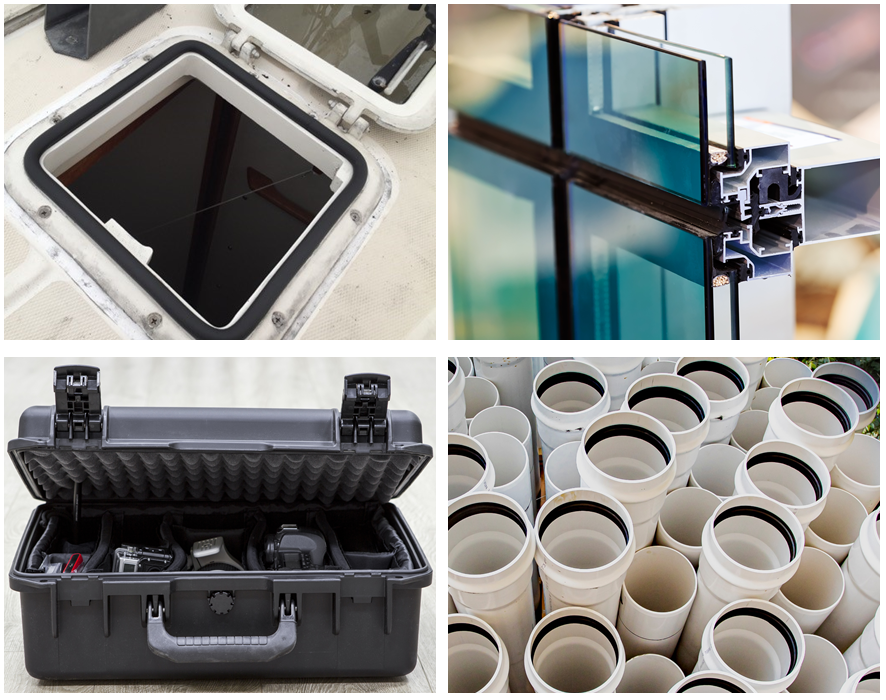 :
Automotive, RVs and transportation
Construction and building products
Medical and Healthcare
Appliances and Electronics
Consumer products and electronics
Food and beverage