Thermoseal Inc. celebrated National Manufacturing Day with local representatives on October 11, 2016. Sidney Mayor Mike Barhorst hand delivered and presented a Proclamation in recognition of the nationwide celebration that occurs annually on the first Friday in October.
Mayor Barhorst, City Manager Mark Cundiff and Sidney-Shelby County Chamber President Jeff Raible participated in the celebration that started with the company's Quarterly Communications Meeting and Luncheon. Company president Scott Peters addressed the employees on the company's financial situation and outlook as well other important updates and developments regarding acquisitions, customers and products. Peters also acknowledged and congratulated everyone on reaching 2500 consecutive days without a lost-time accident. He contributed this to the hard work by employees in maintaining a safe production environment.
Employees also viewed the movie trailer for the upcoming documentary film, Moving a Nation: Made in Shelby County. This film celebrates the workforce of Shelby County Ohio; one of the nation's manufacturing epicenters. The documentary will focus around the statistic that Shelby County is per capita home to more manufacturing than anywhere else in Ohio. The meeting was followed by a catered lunch.
Thermoseal manufactures high end sealing products for industrial and original equipment (OE) use. Gaskets manufactured from these products can be found virtually anywhere fluids or gases need to be sealed or controlled. Industrial applications include sealing pipelines and vessels in oil and gas refineries, chemical plants and infrastructure. The company continues to increase its presence in the OE market, and gaskets from our materials can be found in equipment such as motorcycles, heavy-duty diesel engines and transmissions, compressors, hydraulic systems and NHRA dragsters.
Connect with Quality has been our motto since the beginning and still holds true today.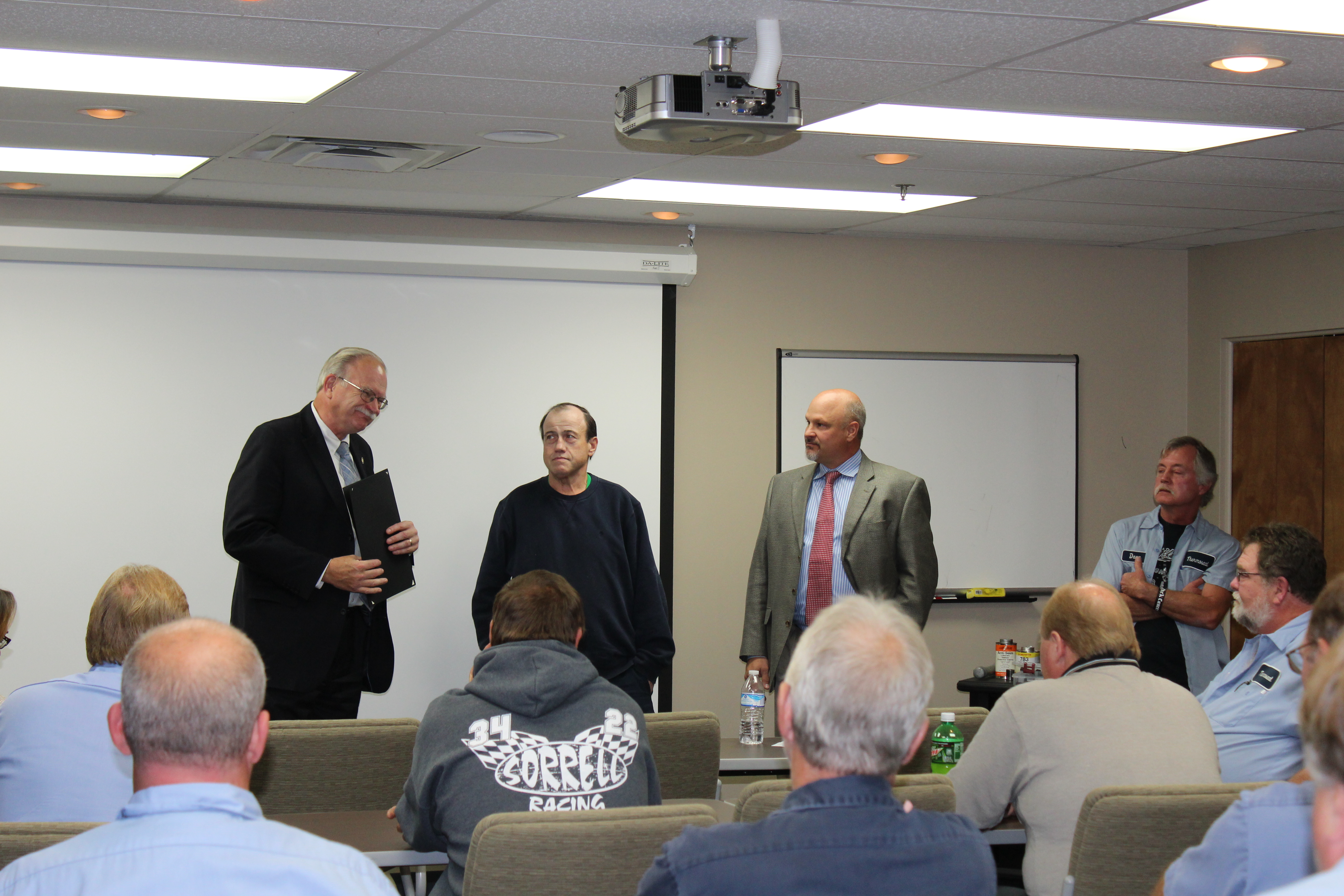 Sidney Mayor Mike Barhorst discusses the importance of Thermoseal's work force during his Proclamation presentation for National Manufacturing Day. Left to right: Mayor Barhorst, Thermoseal employee Mark Francis, company president Scott Peters and employee Dave Rickert.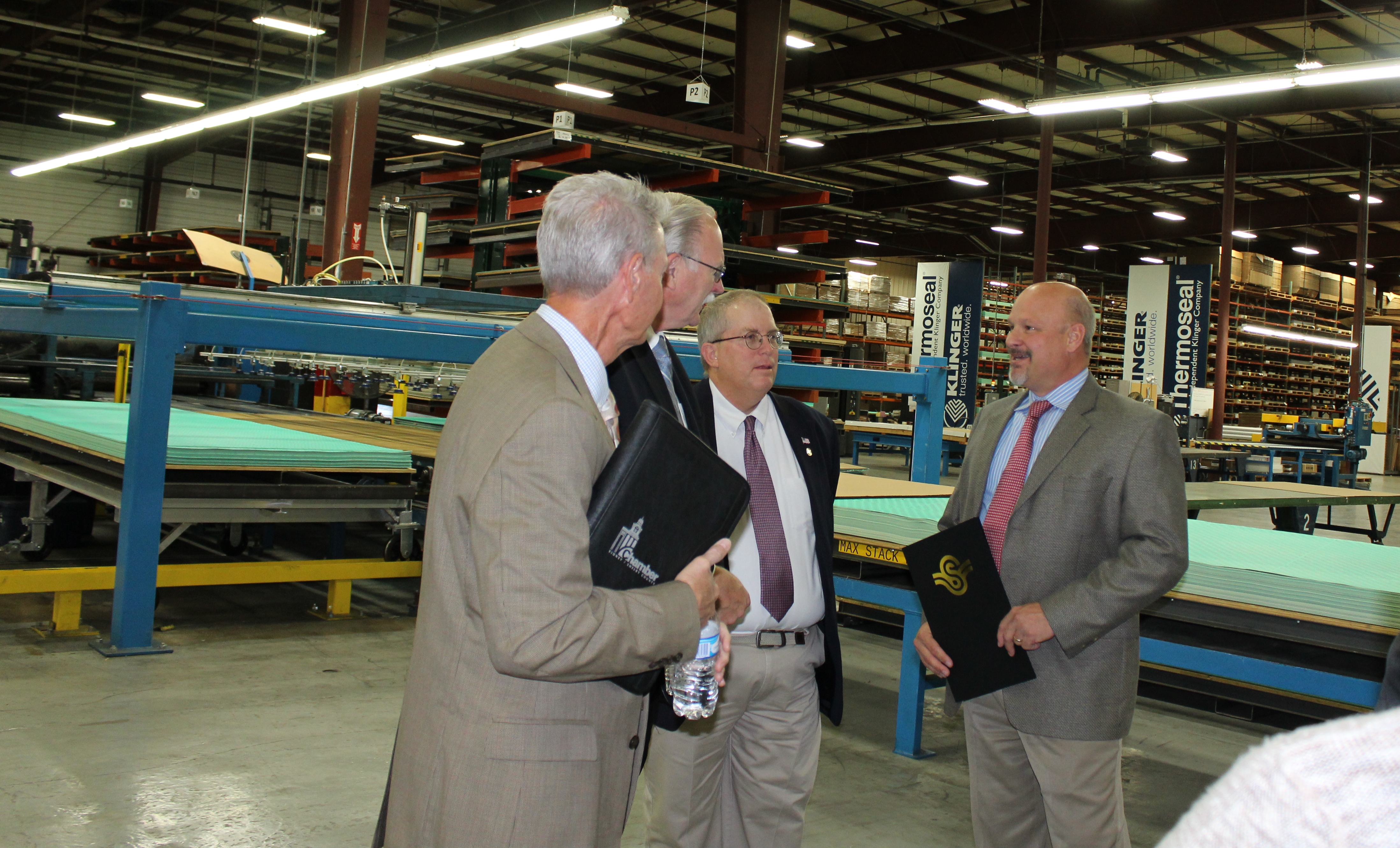 Discussing Thermoseal's manufacturing facility and workforce are (left to right) Jeff Raible, Sidney-Shelby County Chamber of Commerce President, Mayor Mike Barhorst, City Manager Mark Cundiff and Thermoseal President Scott Peters.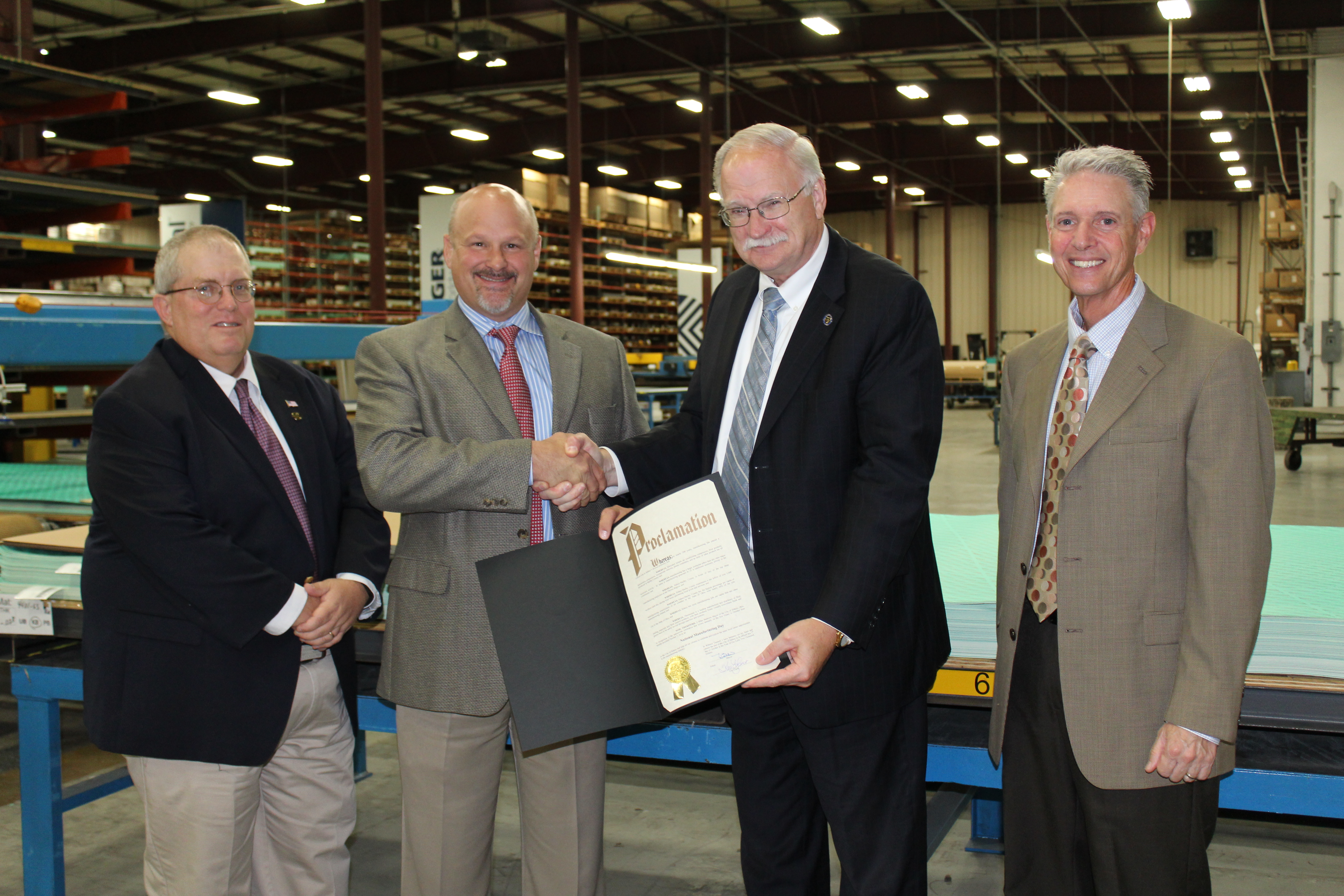 Presenting the City's Proclamation is Mayor Barhorst to Scott Peters (left to right, City Manager Mark Cundiff, Thermoseal President Scott Peters, Mayor Mike Barhorst, and Jeff Raible, Sidney-Shelby County Chamber of Commerce President)