Unmatched expanded PTFE gasket sheet
THERMOSEAL soft-chem® expanded 100% virgin PTFE sealing material provides excellent corrosion resistance and impermeability along with superior creep resistance and sealability for use in all types of applications. A proprietary manufacturing process results in a uniform and highly fibrillated microstructure with equal tensile strength in all directions. And its superior memory characteristics ensure that bolts remain tight, so retorquing is not necessary. The material's high compressibility enables it to deform under load and conform to irregularities in flange faces for a tight seal with low, minimum sealing stress. Standardizing with it also helps to reduce maintenance, simplify inventory, and save money.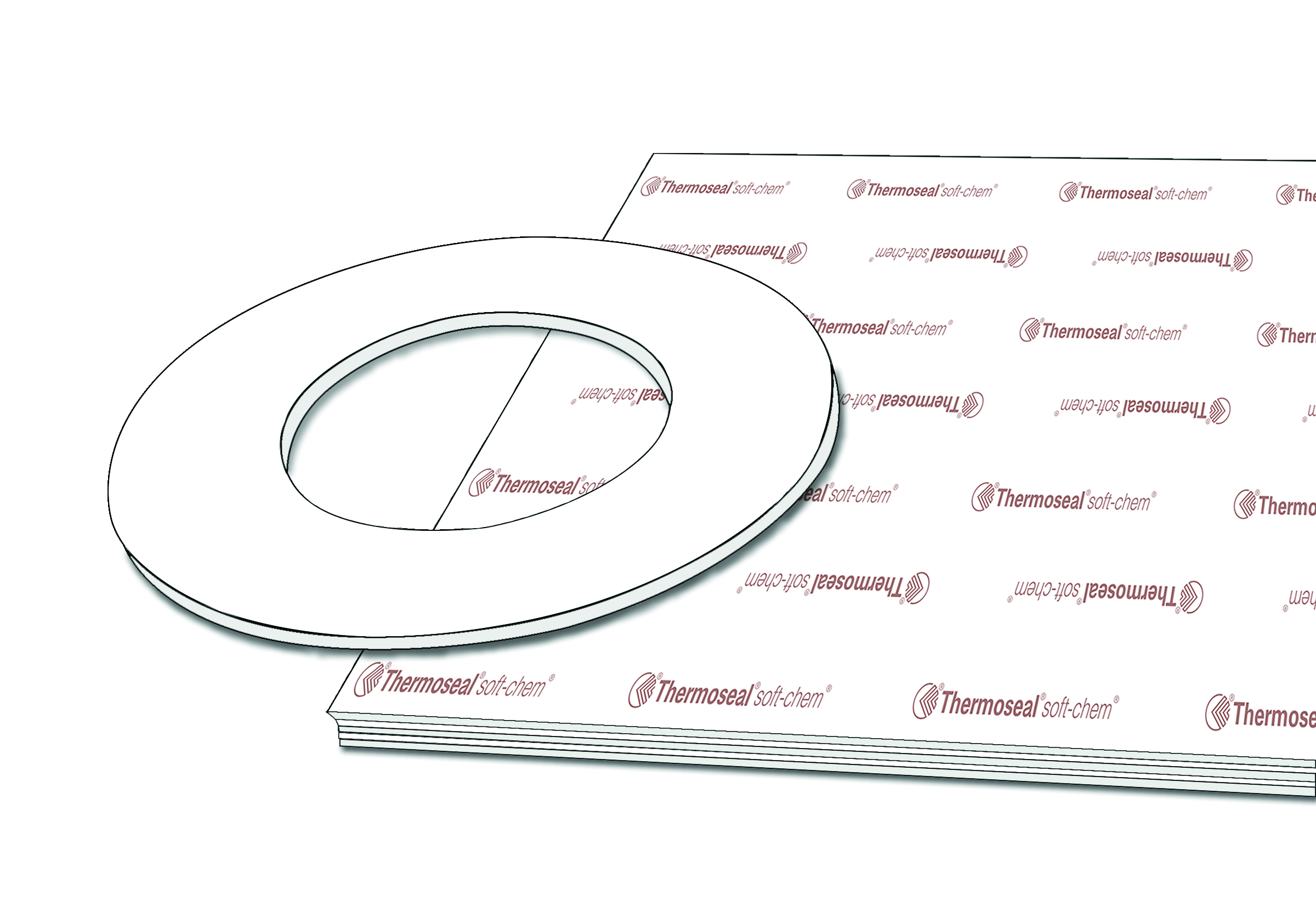 | | |
| --- | --- |
| Pressure limit | 2900 psi |
| Temperature range | -450°F to 500°F |
| Compressibility ASTM F36 M | 45 % |
| Recovery ASTM F36 M | 14 % |
| Stress relaxation DIN 52913 | 15 MPa |
| Tensile ASTM F152 | > 20 MPa |
| Density | 56 lb/ft3 (0.90 g/cm3) |
| Color | White |
CERTIFICATES & APPROVALS
 
» BAM tested
» DIN-DVGW
» TA-Luft (Clean air)
» FDA conformity (must specify unbranded)
KEY FEATURES & BENEFITS
 
» Excellent resistance to chemical attack
» Dimensionally stable
» Flexibility makes it easy to hand or die cut and simple to install
» Can be used with more fragile piping systems including FRP flanges
» Indefinite shelf life
» FDA complaint

The pressure/temperature graphs shown are the most current method of determining the suitability of a gasket material in a known environment. However, chemical compatibility must also be considered.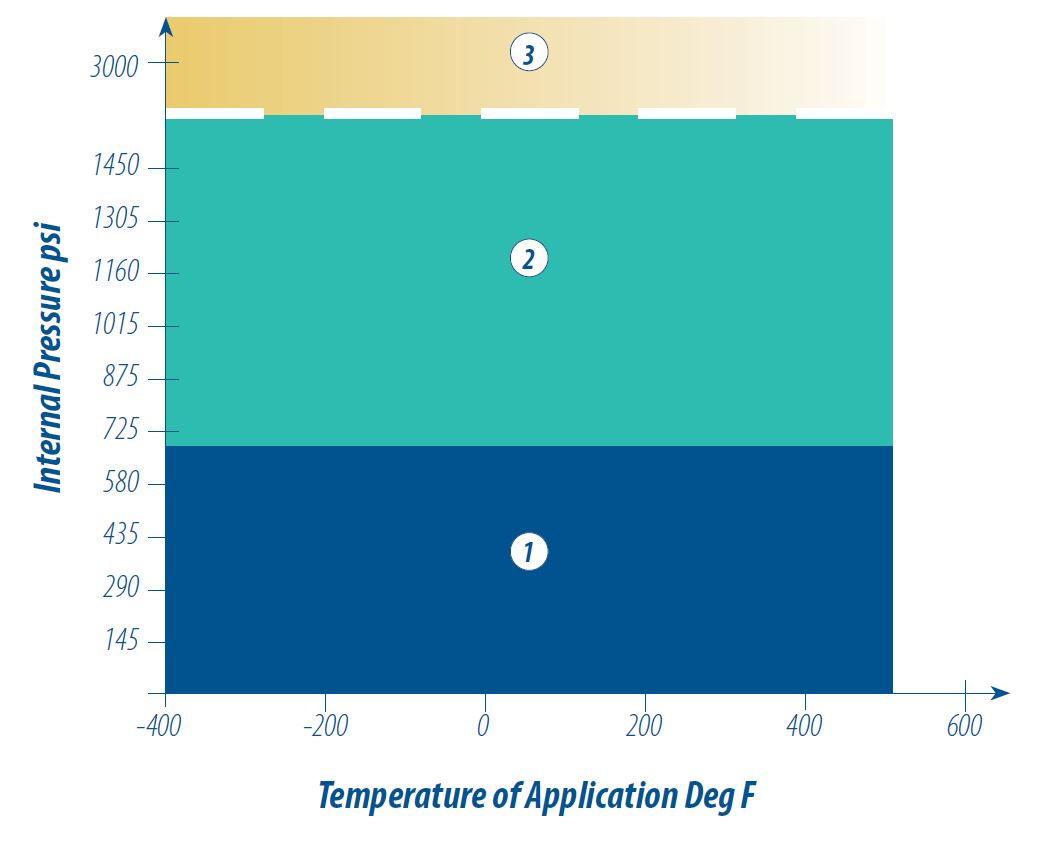 In area 1 the gasket material is suitable using common installment practices subject to chemical compatibility

In area 2 appropriate measures are necessary for installation of the gasket to ensure maximum performance. Please call or refer to KLINGERexpert for assistance.

In area 3 do not install gaskets in these applications without first referring to KLINGERexpert or contacting KLINGER Thermoseal's technical support service.
The ability of a gasket to make and maintain a seal depends not only on the style and quality of the gasket material, but also on medium being sealed, the flange design, the amount of pressure applied to the gasket by the bolts and how the gasket is assembled onto the flanges and tightened. These factors are beyond the manufacturer's control. Please take note of our installation manual in TECHNICAL RESOURCES.