Beater Addition Rolled Goods
KLINGER Thermoseal's Advantage Roll Goods materials perform in a wide range of applications from low-cost aftermarket to higher performing OEM seals. Continuous length rolls allow efficient and economical fabrication with high speed die cutting equipment. When your customers want an "equivalent" or alternative to the currently specified material, there is an Advantage Roll Good for the job.
RG-N120 is a reinforced cellulose gasket material with a nitrile butadiene rubber binder and inorganic fillers that provides very good crush resistance at high flange pressures. RG-N120 seals oils, water, and coolants in applications such as small engine intake and cover gaskets, automotive water pump and throttle body gaskets.
RG-N120 is suitable for applications with intermittent operating temperatures up to 350°F (177°C).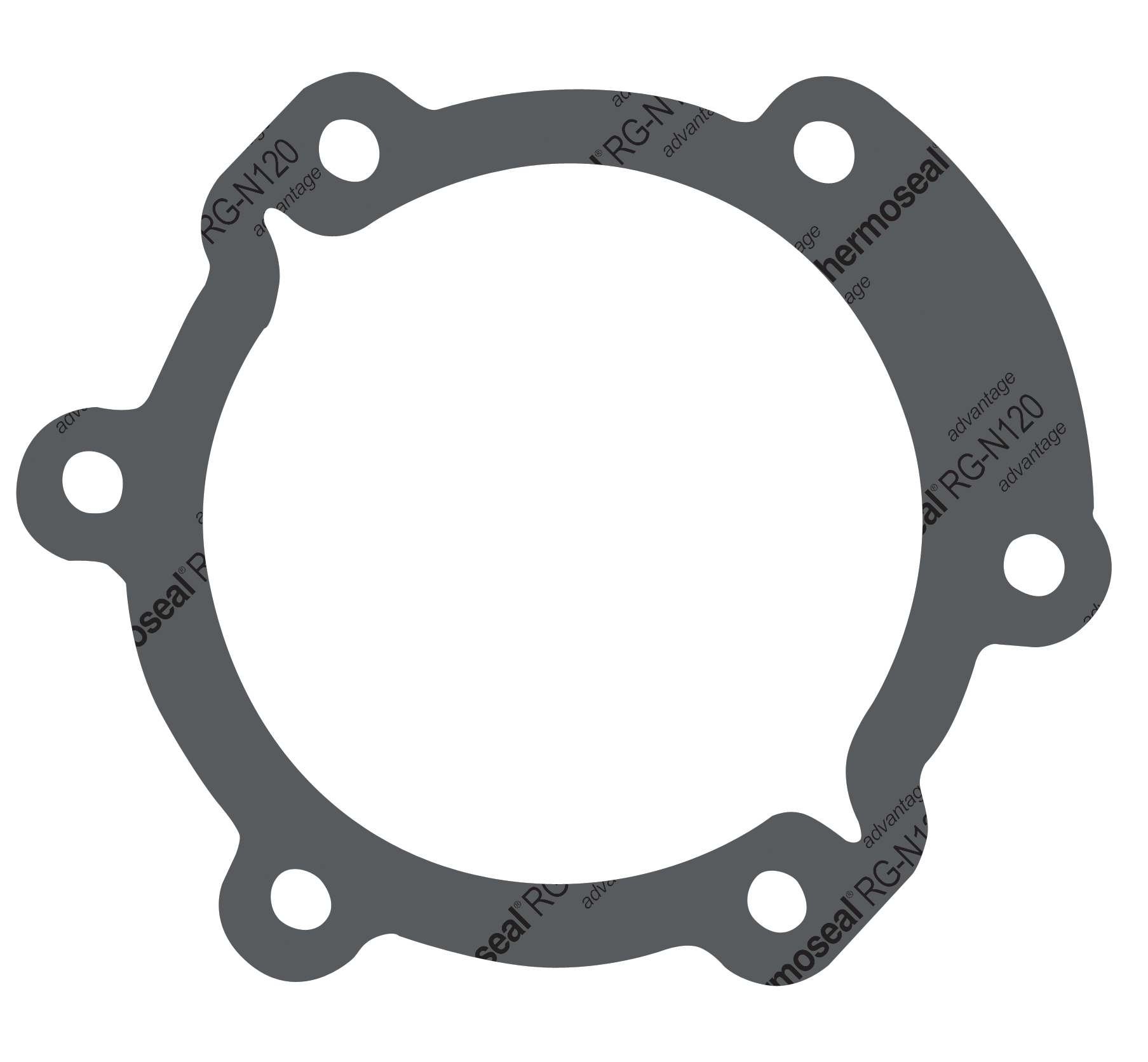 Typical Values Refer to 0.031" Thick Material Unless Noted
Temperature maximum
350°F (177°C)
Density ASTM F1315
75 lb/ft3 (1.2 g/cm³)
Compressibility ASTM F36 J
25 - 35 %
Recovery ASTM F36 J
Minimum 30 %
Tensile strength ASTM F152
Minimum 1305 psi (9 MPa)
Fluid Resistance after immersion in Fuel B
  Weight Increase
  Thickness Increase

Maximum 30 %
Maximum 10 %
Fluid Resistance after immersion in Oil IRM903
  Weight Increase
  Thickness Increase

Maximum 40 %
Maximum 15 %
Binder Type
Nitrile butadiene rubber
ASTM F104 Line Call Out
F729900E59M9
Color
Grey
The ability of a gasket to make and maintain a seal depends not only on the style and quality of the gasket material, but also on medium being sealed, the flange design, the amount of pressure applied to the gasket by the bolts and how the gasket is assembled onto the flanges and tightened. These factors are beyond the manufacturer's control.