Mica sheet engineered for demanding operating conditions
KLINGER Milam PSS is an asbestos-free sealing material with a perforated stainless steel reinforcement. This high temperature, mica-based material is specifically designed to master the rigors of high-temperature sealing applications. It is the preferred choice for utilization scenarios such as exhaust pipes, turbines, turbochargers and fuel lines and can withstand temperatures of up to 1652°F (900°C) and pressures up to 72 psi (5 bar).

Because of its excellent chemical resistance to solvents, aggressive acids, alkalis and mineral oils, gaskets from this material can be used in a variety of industries.
This product is also available as Milam H, a high-quality homogeneous mica sheet.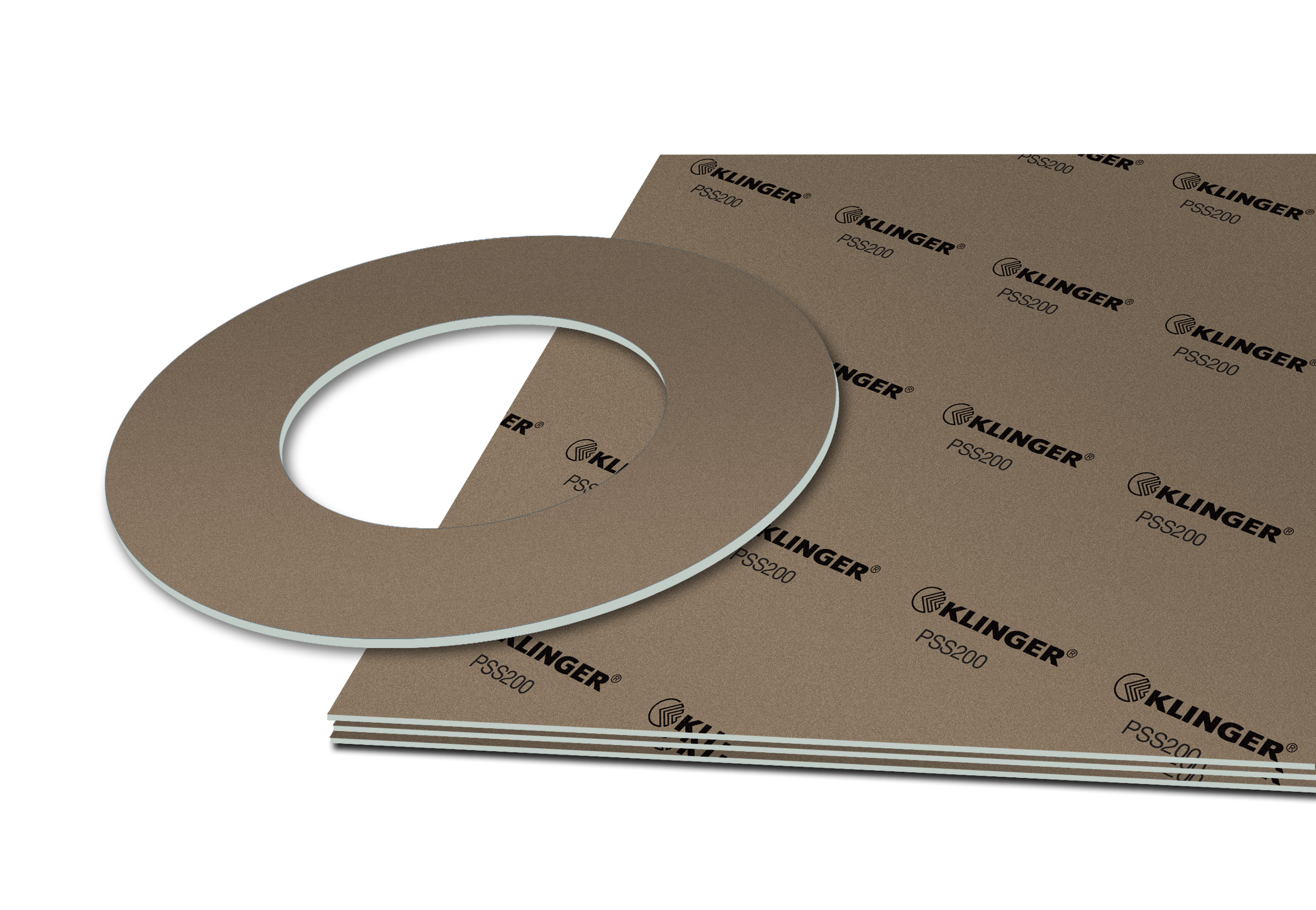 TYPICAL VALUES
PSS 130
PSS 150
PSS 300
Compressibility ASTM F 36 J
12 - 20 %
12 - 20 %
18 - 26 %
Recovery ASTM F36 M
30 - 45 %
33 - 45 %
25 - 38 %
Stress relaxation DIN 52913, 50 MPa, 16 h / 300°C
33 MPa
≤ 33 MPa
30 MPa
Ignition loss DIN 52911
< 5 %
< 5 %
< 5 %
Sealability for nitrogen at 30 MPa und 6 bar
Temperature within 100 to 400 C max (sample size 90 x 50 mm)
0.20 ml/min
 
0.20 ml/min
 
1.0 ml/min
 
Thickness increase ASTM F 146 after immersion in
Oil IRM 903: 5h / 150°C
 
12 %

 

12 %

 

12 %

Weight Increases ASTM F 146 after immersion in
Oil IRM 903: 5h/150°C
 
26 %

 
26 %

 

26 %

Max, gasket load
100 MPa
-
80 MPa
Density DIN 3754
2.1 g/cm³
2.1 g/cm³
2.1 g/cm³
Continuous operating temperature
900 C°max
900 C°max
900 C°max
Thickness
1.3 mm
1.5 mm
3.2 mm

Number of stainless steel inserts

(EN 1.4401/AISI 316 (L) at 0.1 mm thick)

 

1

 

1

 

1

Color
Brown
Brown
Brown
KLINGER Milam PSS
KEY FEATURES & BENEFITS
» Excellent chemical resistance
» Superior high temperature resistance
» Recommended for exhaust systems
» Extremely high oxidation resistance
» Free of fibers
CERTIFICATES & APPROVALS

The pressure/temperature graphs shown are the most current method of determining the suitability of a gasket material in a known environment. However, chemical compatibility must also be considered.
pT diagram for thickness 2.0 mm
: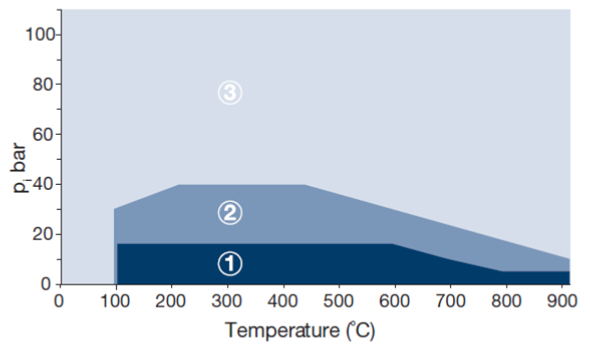 In area 1 the gasket material is suitable using common installment practices subject to chemical compatibility

In area 2 appropriate measures are necessary for installation of the gasket to ensure maximum performance. Please call or refer to KLINGERexpert for assistance.

In area 3 do not install gaskets in these applications without first referring to KLINGERexpert or contacting KLINGER Thermoseal's technical support service.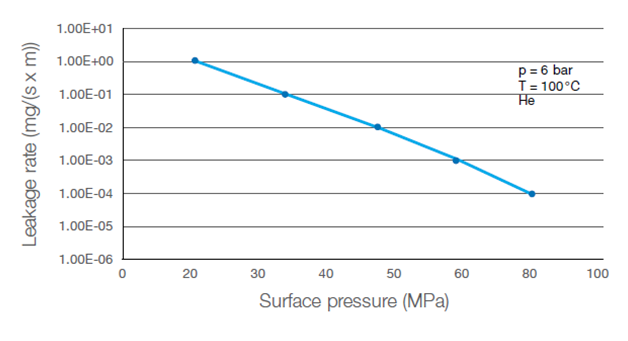 The graph shows the required stress at assembling to seal a certain tightness class. The determination of the graph is based on EN13555 test procedure with Helium at 100°C. The sloping curve indicates the ability of the gasket to increase tightness with raising gasket.
The ability of a gasket to make and maintain a seal depends not only on the style and quality of the gasket material, but also on medium being sealed, the flange design, the amount of pressure applied to the gasket by the bolts and how the gasket is assembled onto the flanges and tightened. These factors are beyond the manufacturer's control. Please take note of our installation manual in TECHNICAL RESOURCES.