FLANGEGUARDS: Spray Shields and Surebands
Pipe safety shields are used in a variety of industries where their primary application is the prevention of mist formation and harmful spray-outs from failing pipe joints. This is done by converting dangerous leaks and sprays of toxic, corrosive, and dangerous liquids such as acid, oil, or steam into safe, manageable releases. Available to fit ASTM B16.5 flanges 1/2" thru 24" and 150#, 300# and 600# class.

Safety shield offer the last line of defense. They are not designed to contain the leak indefinitely, but to prevent the harmful spray outs resulting in fire or explosions causing considerable plant down time, capital expenditure and even loss of life.

The new SUREBAND Clear and SUREBAND Steel are the newest design FLANGEGUARDS. This new design significantly improves conventional shielding products. A key feature is there are no pull cords, so they are fitted and removed in seconds. Choose from PTFE or 316 Stainless Steel.

FlangeGuard Spray Shields are manufactured in the following materials types: PTFE, Clear PTFE, PVC and Stainless Steel.
KLINGER Thermoseal is the authorized US distributor for FLANGEGUARDS, the leading manufacturer and supplier of pipe safety shields.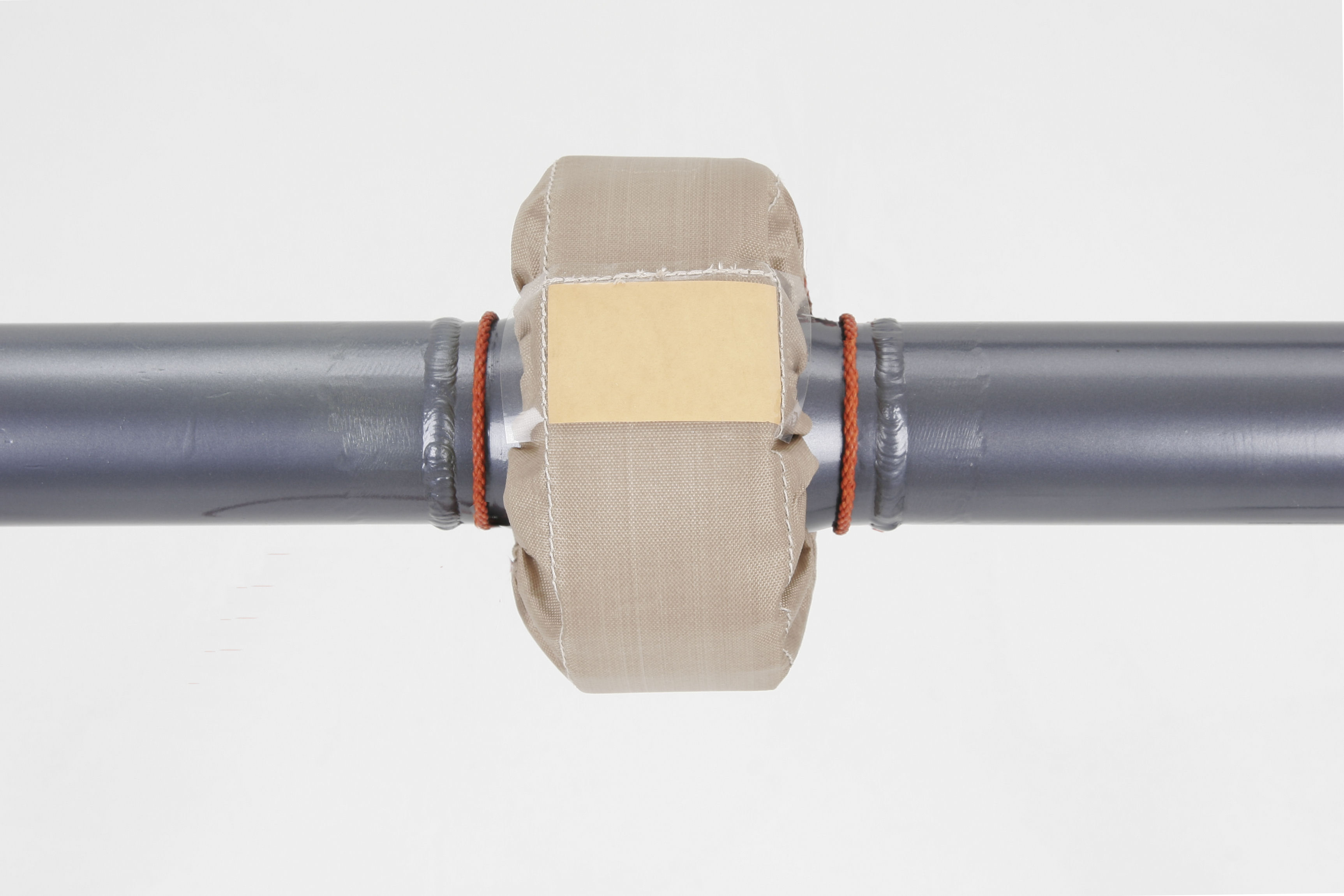 Choose from two main products, FlangeGuard Spray Shields and SUREBAND Spray Shields and each has several material choices.
SUREBAND Clear PTFE - used with aggressive chemical media

SUREBAND Steel - SS 316 stainless steel used with higher temperature and pressure processes.

FlangeGuard Spray Shields PTFE - used with acid and caustic duty as well as fuel and lube oil

FlangeGuard Spray Shields Clear PTFE - used with acid and caustic duty as well as fuel and lube oil; clear center area enables a visual inspection.

FlangeGuard Spray Shields PVC - low cost, economy solution includes a litmus leak indicator patch so leaks will be visually detected
Pipe Safety shields are made to fit specific flange sizes. Simply select the Nominal Pipe Size (NPS) as per standard ASME B16.5 and the ANSI Pressure Class.